Today's business environment calls for management to operate at a level of efficiency never seen before. They're expected to operate lean yet maintaining a high level of productivity, all while trying to deliver the service or product they specialize in. Unfortunately, gaps can and will exist between what is expected and what is delivered. OccuMed exists to help organizations fill the gap between where an organization's health and wellness plans are envisioned and actually end up. 
Why Use A Third Party Consultant?
One of our key areas of expertise is in federal and state OSHA, and HIPAA Compliance. Our senior consultants and staff are qualified and experienced in creating occupational safety and health management solutions, specifically tailored to a number of specialized industries. By utilizing our consultants and services, your organization can operate with confidence knowing that our expertise in the areas of occupational health and safety will enable you to create measurable goals and navigate through an often changing regulatory maze.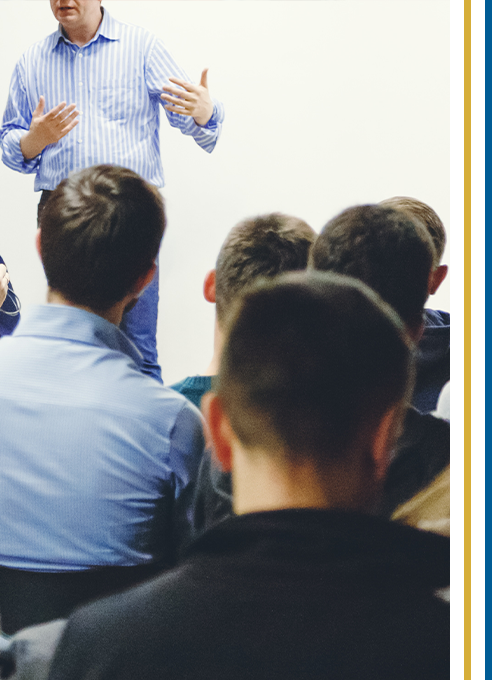 All of OccuMed's consulting services are built to provide you enterprise level quality at startup pricing, a value unlike anyone else in our region or industry. From On-site consulting to our Risk Services, OccuMed is ready to assist you in your health mission. 
Sign Up For Our Newsletter
Stay connected to OccuMed and learn when new there are updates to our services, and to keep up with latest trends in occupational health and wellness.
Executive Consulting Program
Best for 100+ Employees
Program Development, Revision & Implementation
Employee Training
Advanced Management Training
Safety Committee
Insurance Loss Review
On-site Audits
On-site Corporate Consulting
Off-site Comprehensive Support
Best for 50+ Employees
Initial Safety Audit
Program Development, Revision & Implementation
Advanced Training
On-site Audits
Off-site Comprehensive Support
Best for Under 50 Employees
Initial Safety Audit
Program Development, Revision & Implementation
Employee Training
On-site Audits
Off-site Comprehensive Support 
OccuMed of New England offers an initial assessment to evaluate the level of compliance with OSHA, as well as other regulatory agencies, for companies in our primary service areas. The purpose of the initial assessment is to provide hazard identification, risk analysis and evaluation. We provide you the insight needed to develop and implement critical safety management system control tools, to include; operational and contractual risk reduction techniques and needs assessments, requirements and assumptions analysis, interface controls and cost analysis. 
Today's complex work environment is challenged with managing safety performance by event and correction (relatively), rather than assessment and prevention (proactively). A proactive risk assessment of your company's safety management systems can assist you as an employer, as well as your workforce in achieving the desired results of an OSHA complaint workplace; while giving your management team and labor force the proper perspective needed to reduce losses while increasing productivity. 
Without verification through effective risk performance assessments and programs, it is not a sure bet that your safety processes are working as they should. Significant safety performance vulnerabilities may exist that can affect disciplined operations throughout your organization. 
Program Development, Revision, & Implementation
OccuMed can assist healthcare management teams in the medical and dental industry in the design of OSHA Compliance Plans, Emergency Action/Contingency Plans, Bloodborne Pathogens Exposure Control Plans, Hazard Communications Plans, Infection Control Plans, and Biomedical Waste Management Plans.
OccuMed's alliance and experience with the insurance industry allows us to assist our clients in the coordination and development of loss control services required by carriers and brokers alike, while ensuring our client's safety programs are aligned with their insurance coverage.
OccuMed can assist in the evaluation of your access control systems, develop emergency procedures and contingency plans, and provide consultation on the protection and enhancement of loss-control measures.
OccuMed of New England seeks to ensure the safety and security of an organization's physical and human assets that may be threatened by natural or human-made disasters. Clients hire OccuMed security consultants to assess a building's security needs. Our recommendations involve protecting the building against theft and vandalism by installing security cameras, hiring security guards, and providing employee background checks. Our security consultants will study a building's design and recommend measures to protect it from damage from natural disasters or, acts of terrorism. We may recommend emergency evacuation procedures or protection of confidential computer records against hackers and viruses. Government agencies hire OccuMed security consultants to advise them on how to protect national monuments, national transportation, utility, and defense infrastructure—airports, bridges, nuclear reactor plants, water treatment plants, and military barracks—against terrorism.
OccuMed utilizes a web-based safety tracking system which enables us to manage the collection of auditing data and synchronize it with our client's corporate information. This technology allows us to streamline the auditing process and reduce the time to corrective action.
OccuMed's occupational safety and health management systems, consulting programs, and training programs are designed to meeting compliance with the following agencies:
Price Estimates For Workplace Health & Wellness Safety
Consulting Services
1/2 Consulting / Instructional Day

$1200 per day

1 Full Consulting / Instructional Day

$1600 per day

2 Full Consulting / Instructional Days

$1500 per day

3 Full Consulting / Instructional Days

$1400 per day

4 Full Consulting / Instructional Days

$1300 per day

5 Full Consulting / Instructional Days

$1200 per day
The above prices may vary. They are only shown as a guideline and for budgeting purposes.
Other costs that must be factored in, as needed, are travel costs, equipment shipping, classroom rental fees, text and materials, processing fees and any other specific costs. We are based in the Northeast, but have a network of consultants throughout the United States, so travel costs are not automatic and we are very conservative when it comes to additional cost outside of the instructional cost.